Latest News
For all the latest news and information, follow us on Facebook, Instagram and Twitter.
LRPD litter pass-out parade
After a gruelling 3 month training course, the LRPD litter have lost their 'T' from TPD and have become fully fledged PD's!
Surrounded by family, friends, ambassadors and senior officers we celebrated the hard work and dedication of Stevie, Otto and Ava and their handlers at their pass out parade.
Now to hit the streets of London!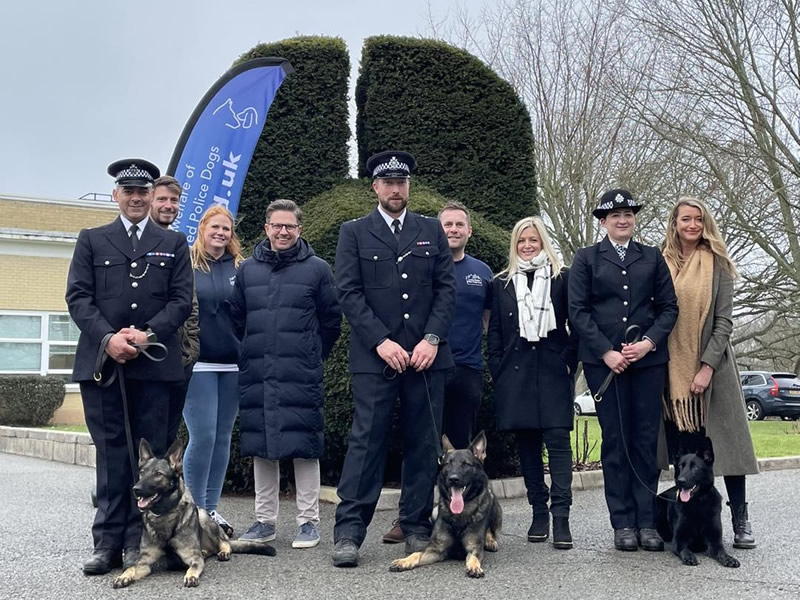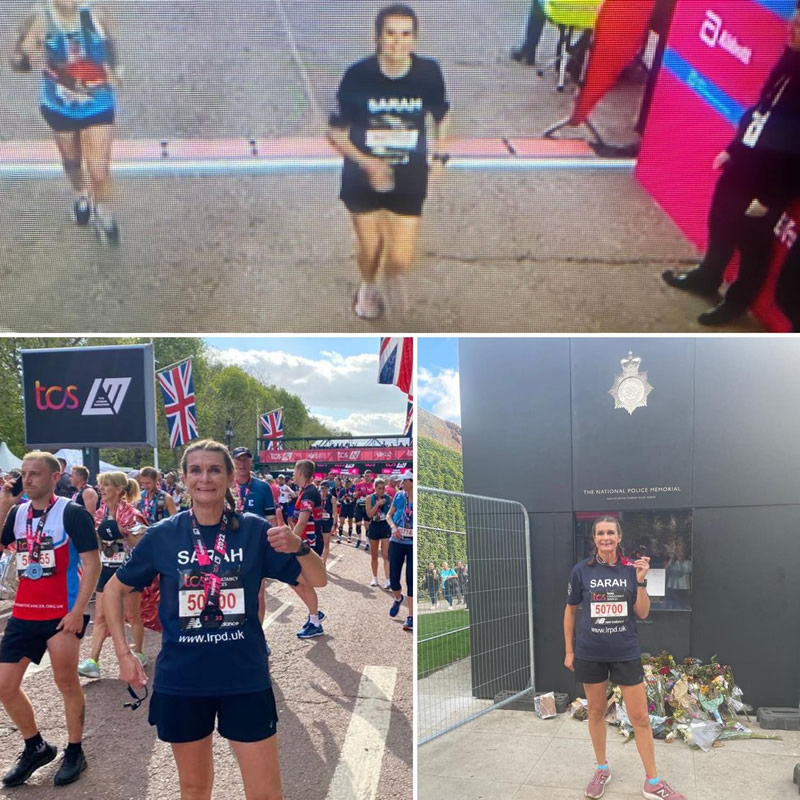 2022 TCS London Marathon
Well Done and Thank You to Sarah who ran the 2022 TCS London Marathon in aid of LRPD!
Completed in 4 hours 18 minutes, this girl doesn't do things by halves! A well deserved medal at the end and she even found time to pay her respects at the National Police Memorial. Truly inspirational.
Happy 1st Birthday LRPD Puppies!
It's the LRPD litters 1st birthday!
TPD's Otto, Ava and Stevie have been making fabulous progress over the last year and all successfully passed their 12 month assessment. Our 4th pup Tilly, who was selected to be a potential brood bitch is enjoying life in the countryside and is being trained by a retired handler. We can't believe they are only a few months away from their 3 month intensive training!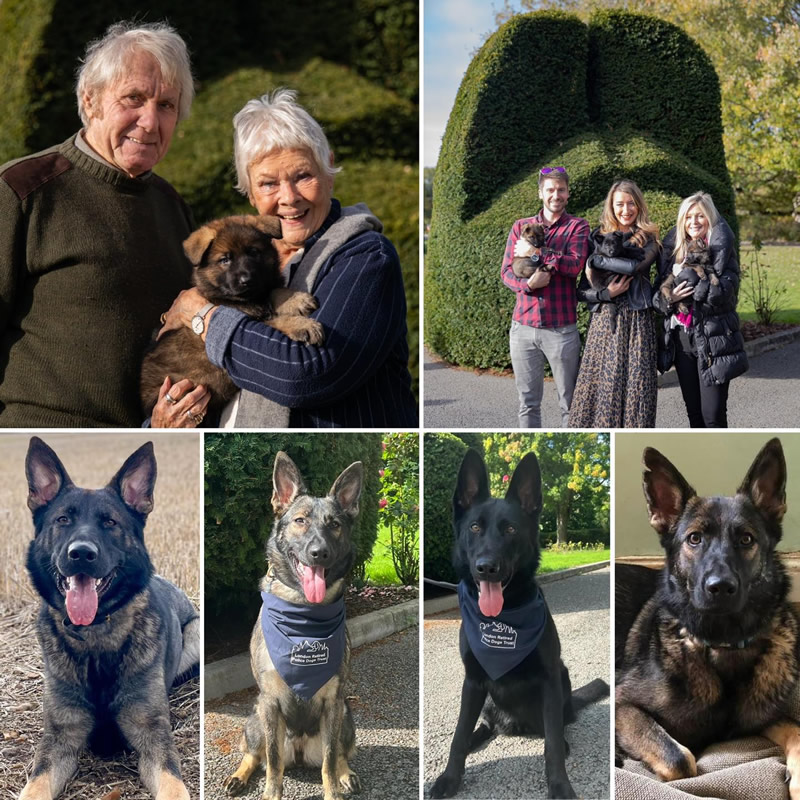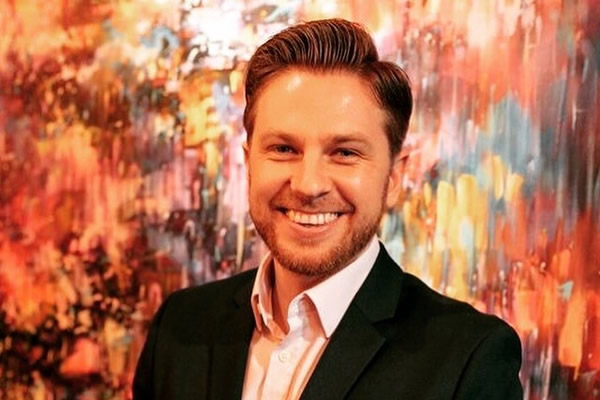 New Ambassador!
We are delighted to announce a new ambassador to our dedicated group of supporters!
Tom Gaymor has been supporting our work behind the scenes for the past few years and we are so thankful for his outspoken support for us and policing in the whole. Having retired as a professional racing driver through injury, Tom now works as a TV commentator and presenter. He is best known for his work on Sky Sports F1, Eurosport, and BT Sport.
Tom said "I am much looking forward to lending my support to LRPD, recognising the vital role police dogs play and the support needed in their retirement"
No politics here... just genuine people supporting our very deserving cause.
Time Out London
Here's a little piece to camera we did recently with the fabulous Time Out London magazine! With special thanks to RPD Vespa for her starring role in helping spread the message that these dogs need support!
We will continue to work tirelessly to raise the awareness of these wonderful dogs, so we are able to support them in their hour of need. Please share to help spread the word!
Welcome to London Fire Brigade Fire Investigation Dogs
Building on our success since launch, we are delighted to announce London Retired Police Dogs Trust are now supporting retired service dogs from London Fire Brigade. Fire Investigation dogs play a vital role within the fire service and deserve support in their retirement like any other service animal.
The Brigade's Assistant Commissioner for Fire Safety, Charlie Pugsley, said: "Our fire investigation dogs are a vital part of the team and we're really pleased to be supported by the London Retired Police Dogs Trust.
"This partnership will ultimately take pressure off our handlers if they do decide to adopt their dogs and it helps ensure they will have a long and happy retirement".
READ MORE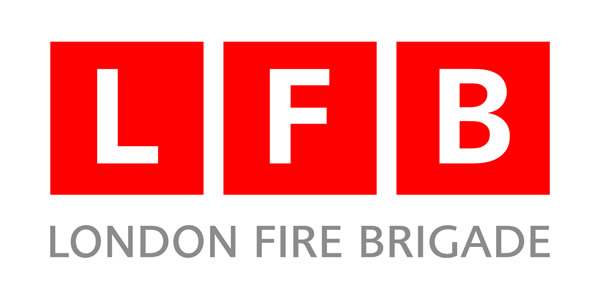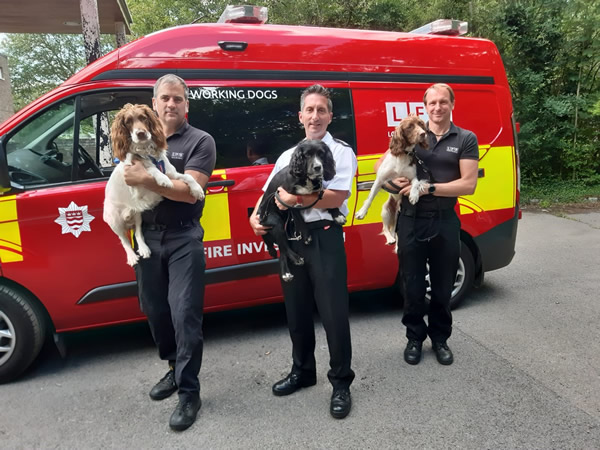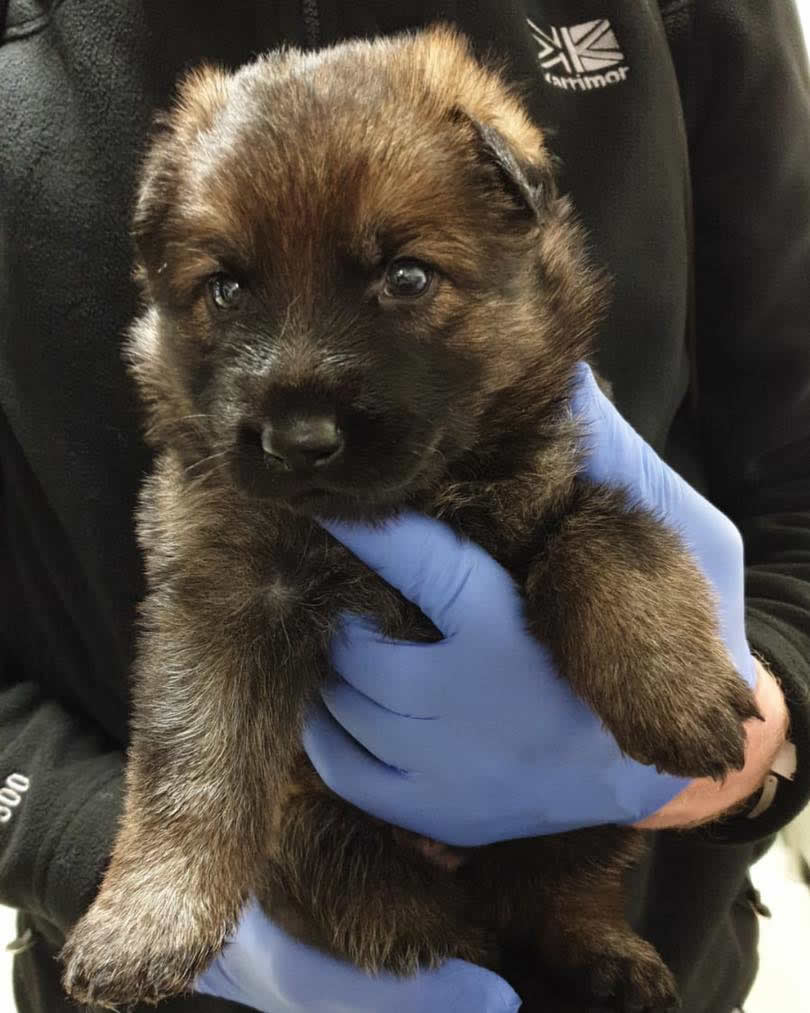 And the winner is......
All names were entered into the wheel of luck and Rebecca Kate was the lucky winner! Rebecca chose Tilly as the name of our last puppy from the LRPD litter.
Here she is, TPD Tilly everyone!
TPD Stevie
Please say a huge hello to our next pup from the LRPD litter, TPD Stevie! Stevie, named by our ambassador Sarah Jayne Champion after the American singer song writer Stevie Nicks is growing SO fast! She is so adorable.
TPD Ava
Everyone say hello to our newest recruit, TPD Ava who was named by our ambassador, Rob Bell. Ava, who was born at the beginning of the month, is growing fast and we will share some more photos soon!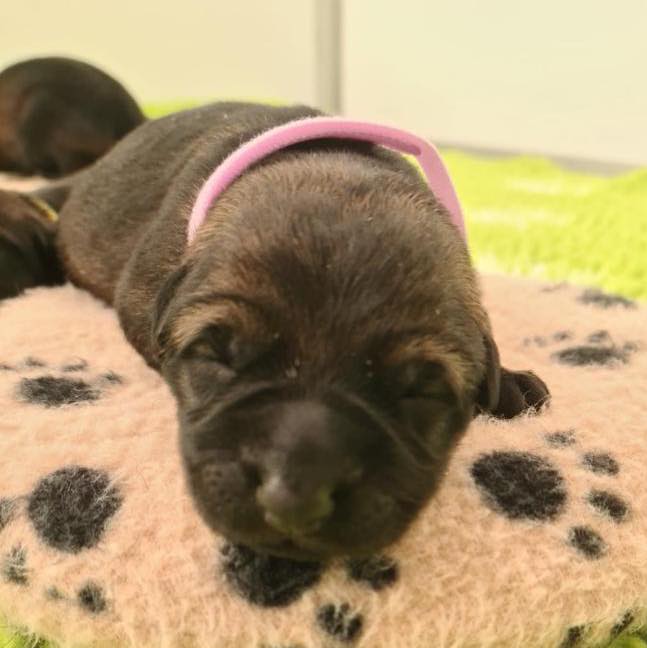 TPD Otto
Our Patron, Dame Judi Dench was excited to name this little fella from the LRPD litter, OTTO! He will one day hopefully become a fully fledged police dog, but until then, he's happy sleeping!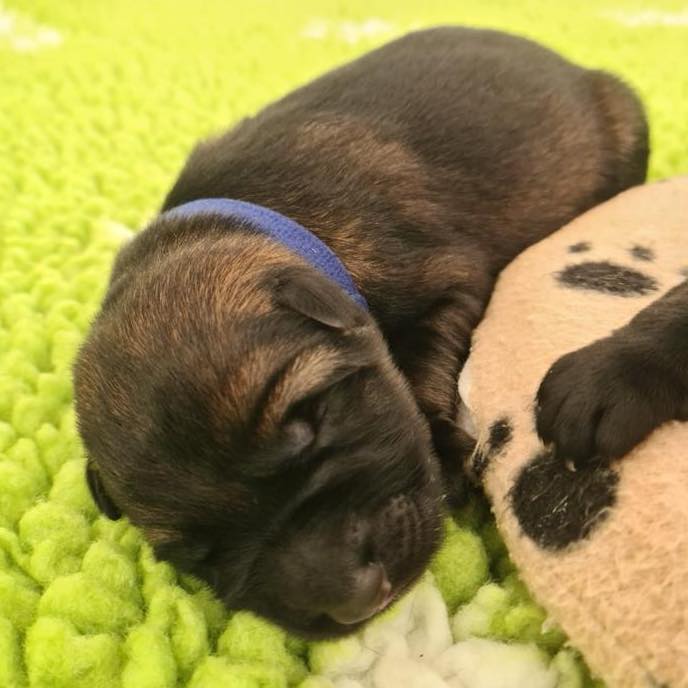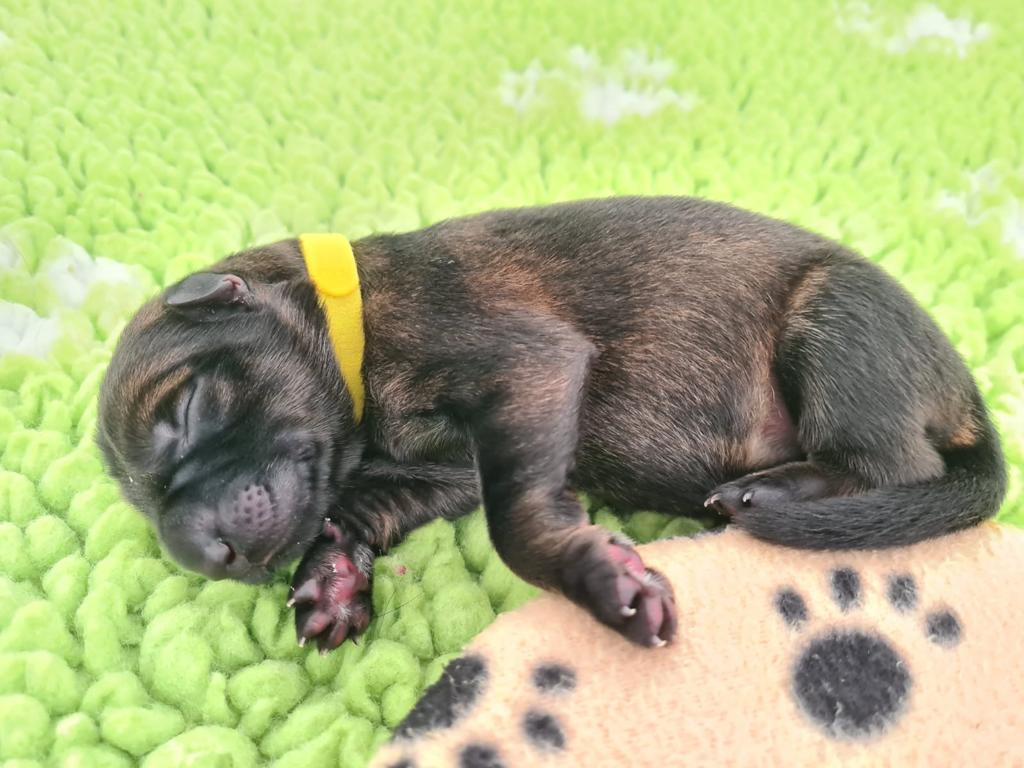 It's Competition Time!
We are SO excited to announce a wonderful and unique opportunity for one of our super supporters to name and meet this little girl puppy from the LRPD litter!
This competition is now closed.
LRPD Litter!
May we introduce to you the LRPD litter! Desi, the Met's brood bitch has gifted us 4 beautiful puppies who will one day hopefully go on to be police dogs! It's a tremendous honour to have a litter named after our charity and we will be following their journey from the very start. Keep your eyes peeled on our socials to find out how you could win the chance to name one of these beautiful pups!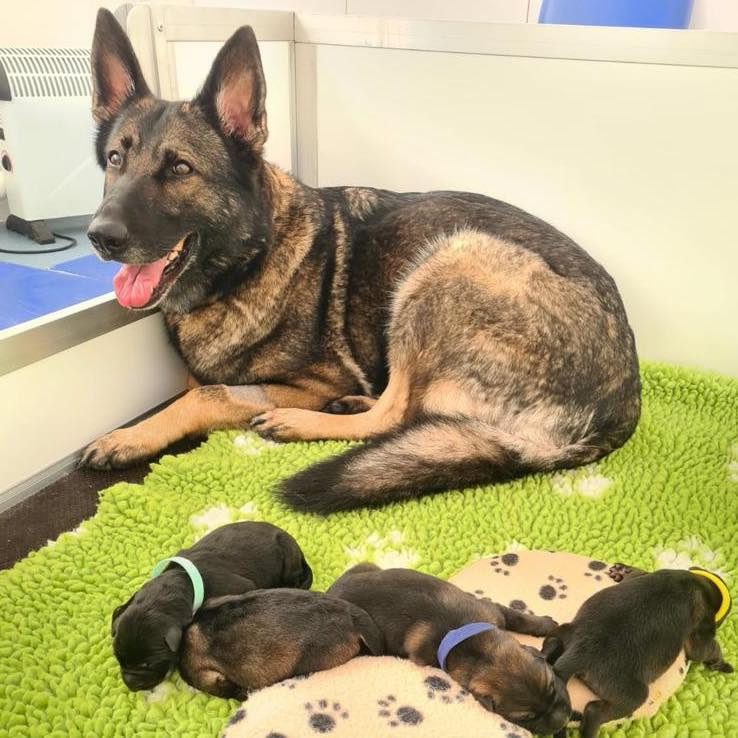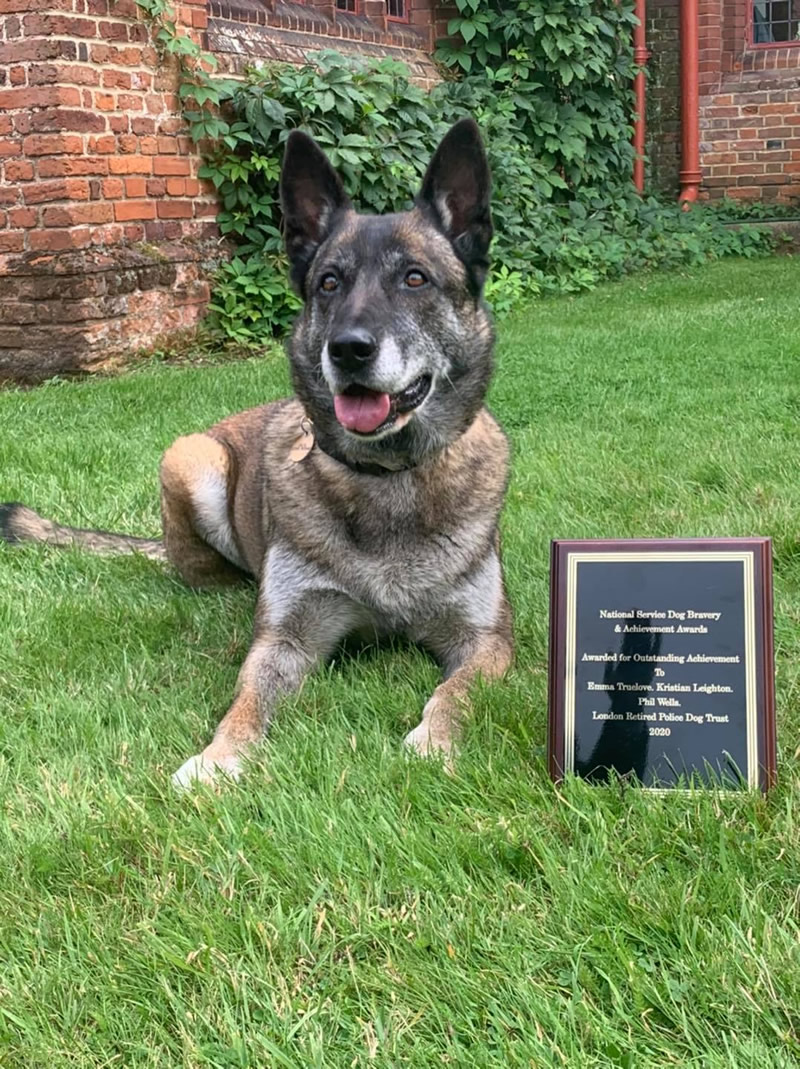 National Service Dog Bravery & Achievement Awards
At the National Service Dog Bravery & Achievement Awards we were recognised with an Outstanding Achievement award for the work of LRPD and its progress. RPD Delta proudly showcases our award and reminds us exactly why we do what we do. It's all for the dogs. Our thanks to Metropolitan Police Assistant Commissioner Rolfe and Essex Deputy Chief Constable Mills for their support and encouragement. We are proud and honoured to receive such an award.
Do you have a London Retired Police Dog with a story to tell?
We are delighted to have teamed up with pet portrait artist, Elizabeth De Broise who is starting a sketchbook project inspired by working dogs to be displayed in the permanent collection in the Brooklyn Art Library in NEW YORK!
To be in with a chance for your dog to be sketched, simply send us an email with a few photos and details of your dog along with anything particularly amazing they have done during their careers and Elizabeth will select the lucky winners from entries received. Email us at contactus@lrpd.uk Closing date is Friday 31st July.
You can also see Elizabeth's work at www.elizabethdebroise.com
*This competition is open to other working dog charities and there is no guarantee entries from LRPD will be selected. This competition is run by the artist and LRPD do not have any say in selecting winners.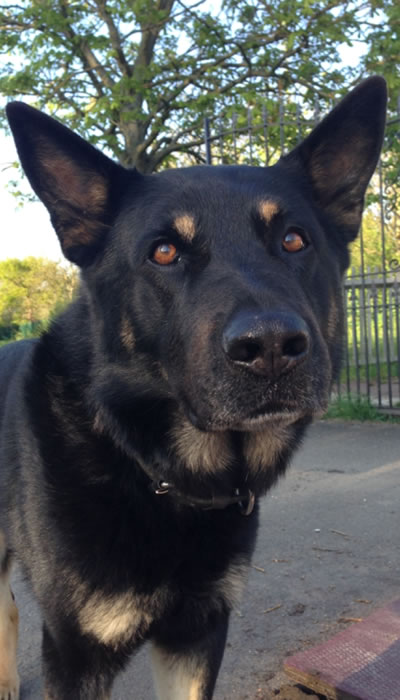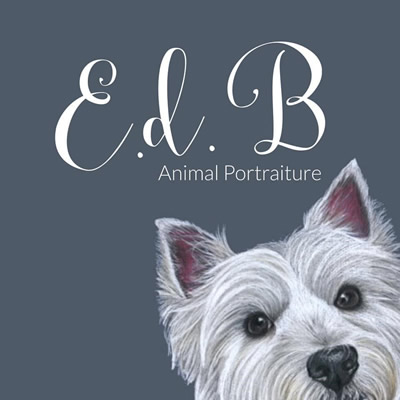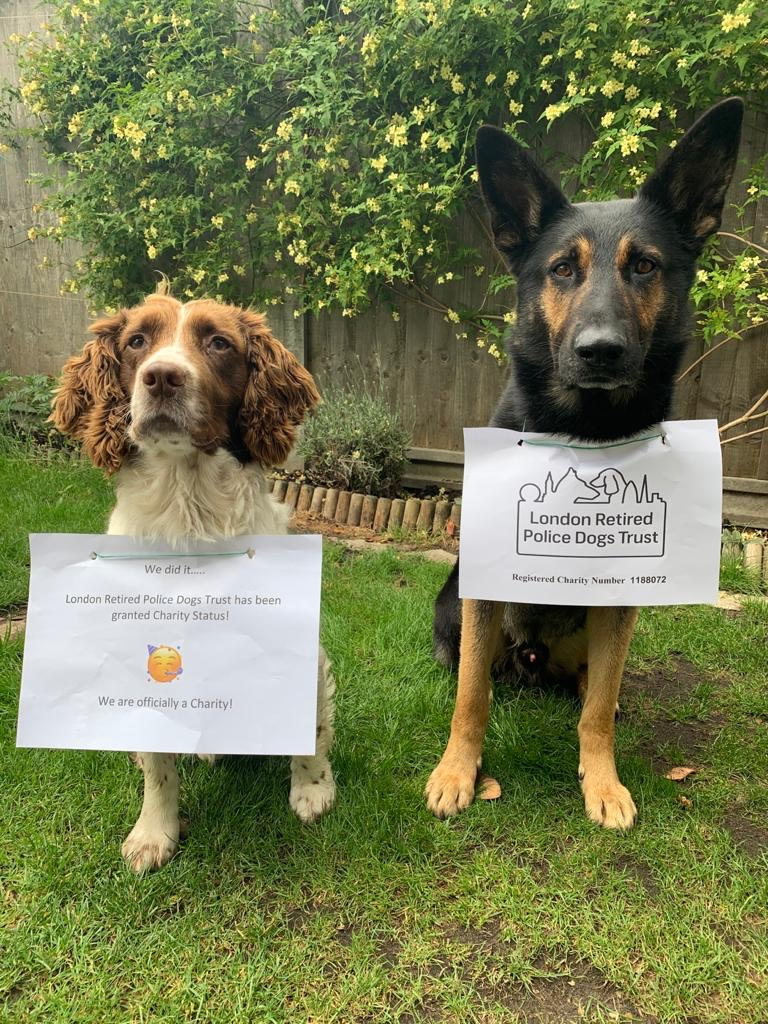 LRPD is now a registered charity!
After many months of hard work, we are delighted to announce that LRPD has been recognised by the Charity Commission and have been granted full charity status! This is a huge step forward and opens many doors for fundraising and to help support our amazing retired dogs. This is only the start of our journey and we need your support now more than ever, please like us on social media and share our posts to spread the word. Find out how to donate to us on our donate page.
Colouring Competition Winners!
Here are our competition winners! Congratulations to Freya and George for their winning entries. Thank you to all who entered and brightened up our timeline. Also a huge thanks to our ambassador Sarah Champion for judging the entries.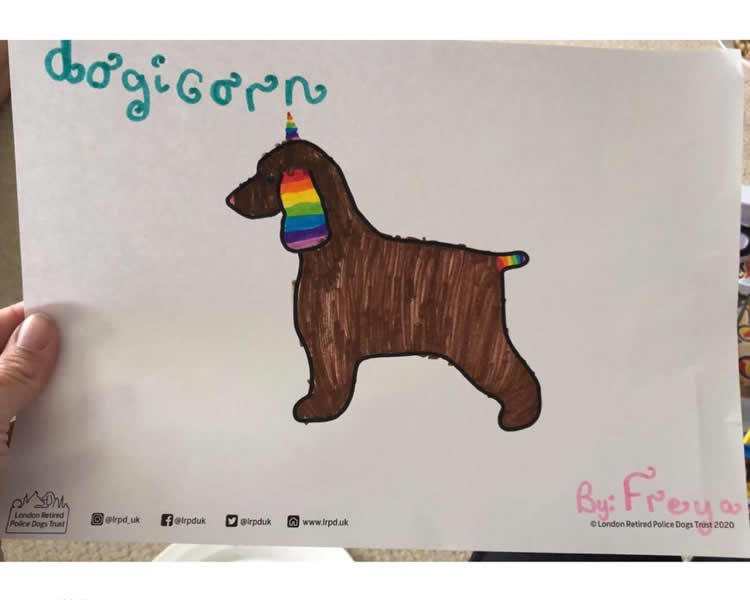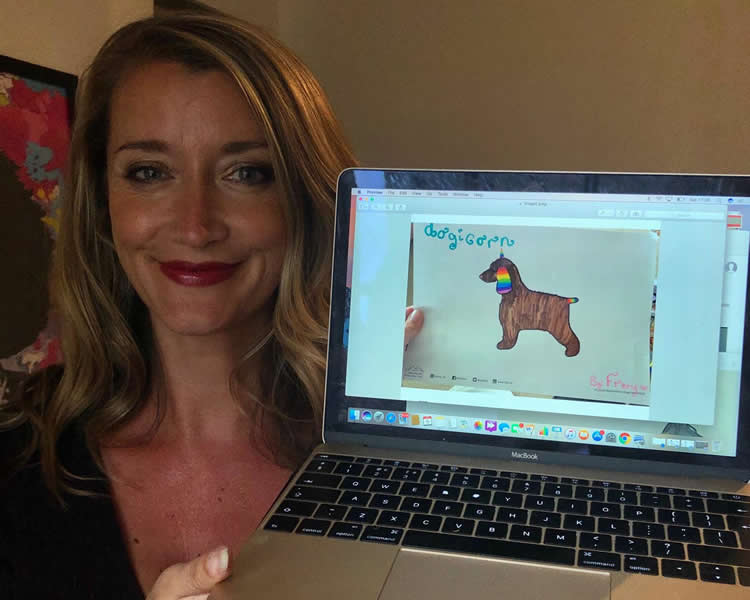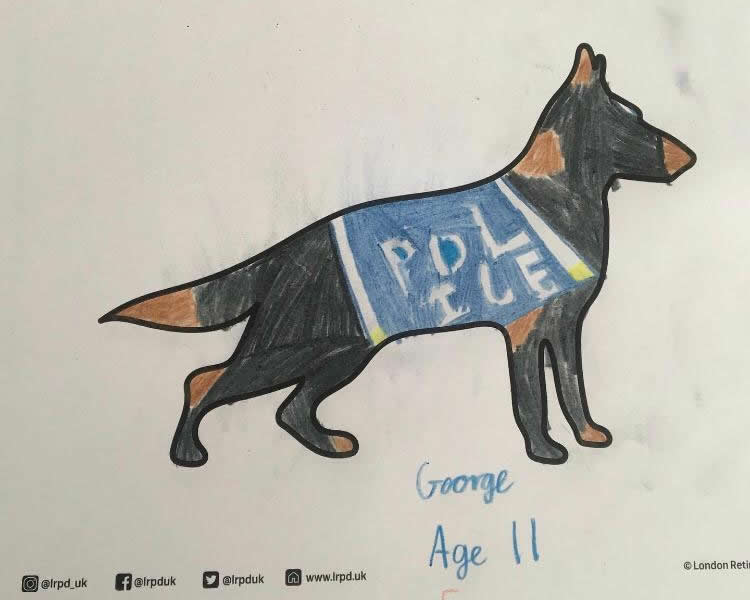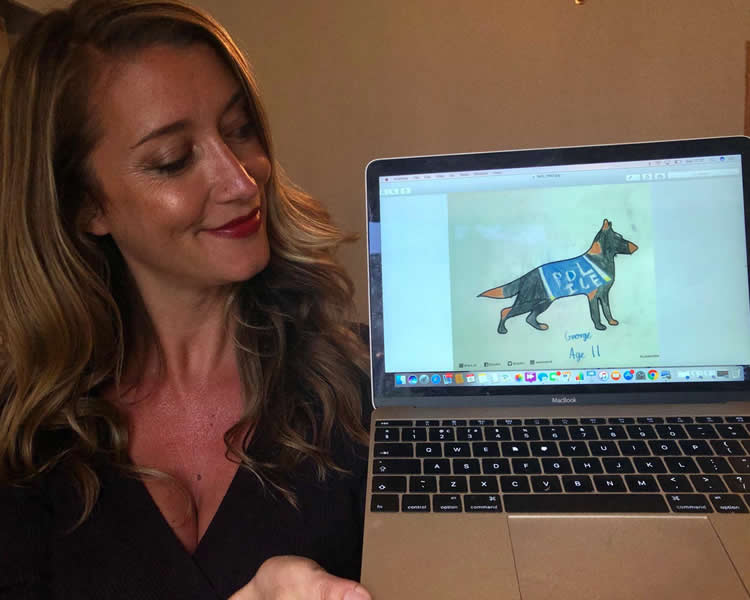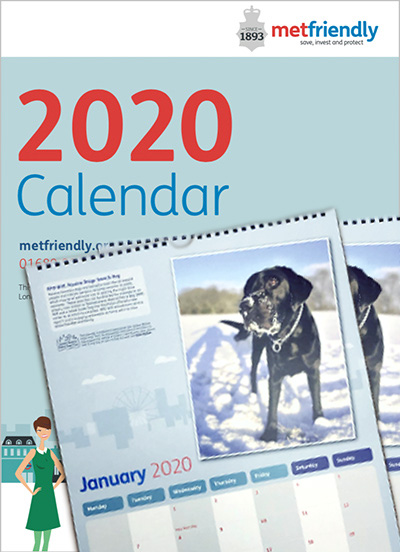 Met Friendly 2020 Calendar Now Available
To celebrate our launch, MetFriendly Society (MPFS) have produced their annual calendar in association with London Retired Police Dogs Trust, showcasing some of our wonderful retired Police dogs. These can be purchased at our launch event, directly from us in person or from our website.
Official Launch Event - 21 November 2019
We are delighted to announce the official launch of London Retired Police Dogs Trust (LRPD) on Thursday 21st November 2019. We are thankful to the Dog Support Unit at the Metropolitan Police for hosting our launch at the Dog Training Establishment in Keston. We will be joined by our ambassadors and guests who will be treated to a Police dog pass out parade where handlers and their new Police dogs graduate from the training school.
Patron and Ambassadors Announced
We are proud to announce Dame Judi Dench as Patron of London Retired Police Dog Trust. Alongside Dame Judi, we are delighted to have TV and radio stars, Rob Bell and Sarah Champion as Ambassadors for LRPD. We are extremely grateful to all our supporters.