Latest News
For all the latest news and information, follow us on Facebook, Instagram and Twitter.
Do you have a London Retired Police Dog with a story to tell?
We are delighted to have teamed up with pet portrait artist, Elizabeth De Broise who is starting a sketchbook project inspired by working dogs to be displayed in the permanent collection in the Brooklyn Art Library in NEW YORK!
To be in with a chance for your dog to be sketched, simply send us an email with a few photos and details of your dog along with anything particularly amazing they have done during their careers and Elizabeth will select the lucky winners from entries received. Email us at contactus@lrpd.uk Closing date is Friday 31st July.
You can also see Elizabeth's work at www.elizabethdebroise.com
*This competition is open to other working dog charities and there is no guarantee entries from LRPD will be selected. This competition is run by the artist and LRPD do not have any say in selecting winners.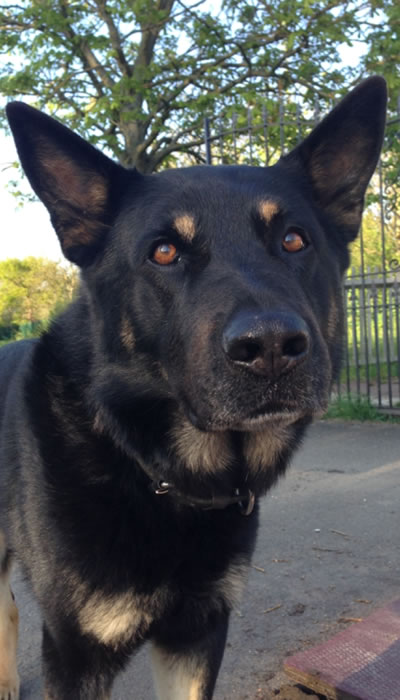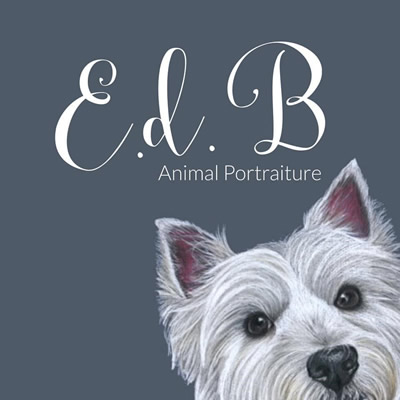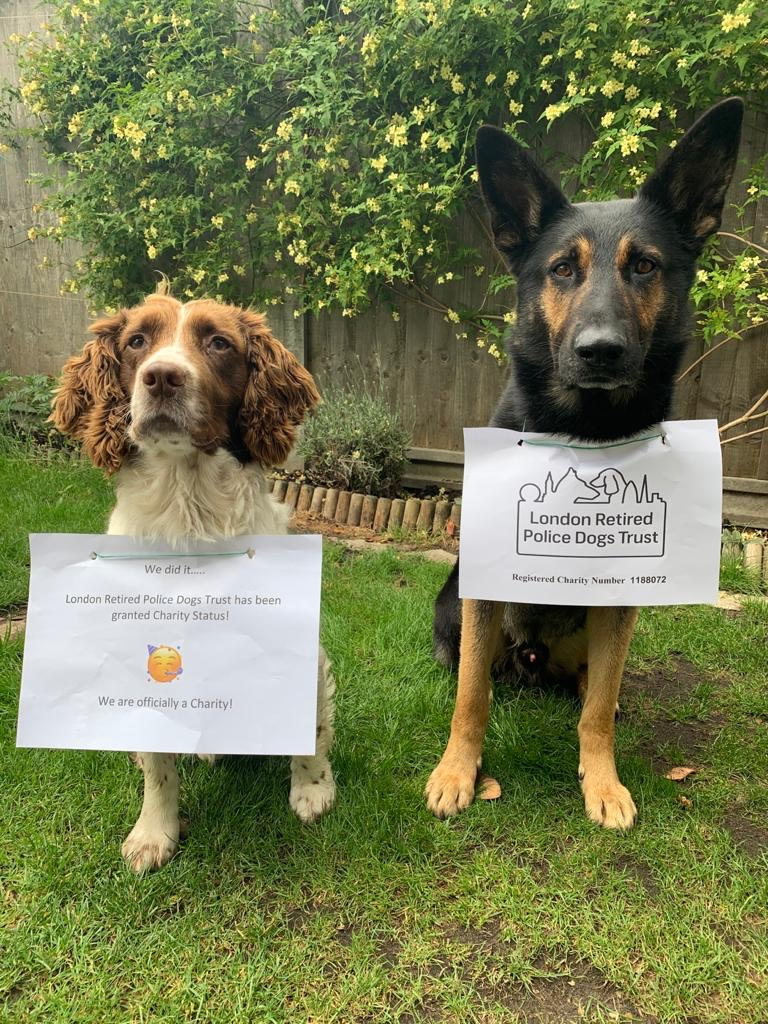 LRPD is now a registered charity!
After many months of hard work, we are delighted to announce that LRPD has been recognised by the Charity Commission and have been granted full charity status! This is a huge step forward and opens many doors for fundraising and to help support our amazing retired dogs. This is only the start of our journey and we need your support now more than ever, please like us on social media and share our posts to spread the word. Find out how to donate to us on our donate page.
Colouring Competition Winners!
Here are our competition winners! Congratulations to Freya and George for their winning entries. Thank you to all who entered and brightened up our timeline. Also a huge thanks to our ambassador Sarah Champion for judging the entries.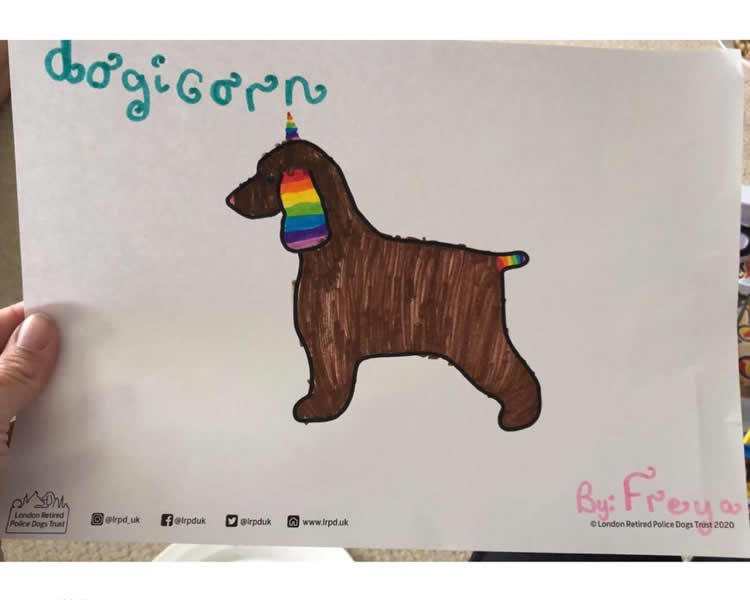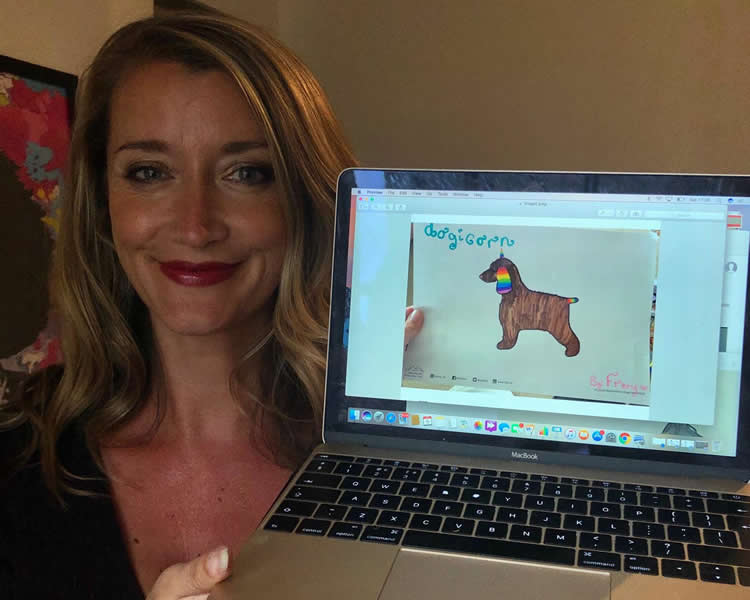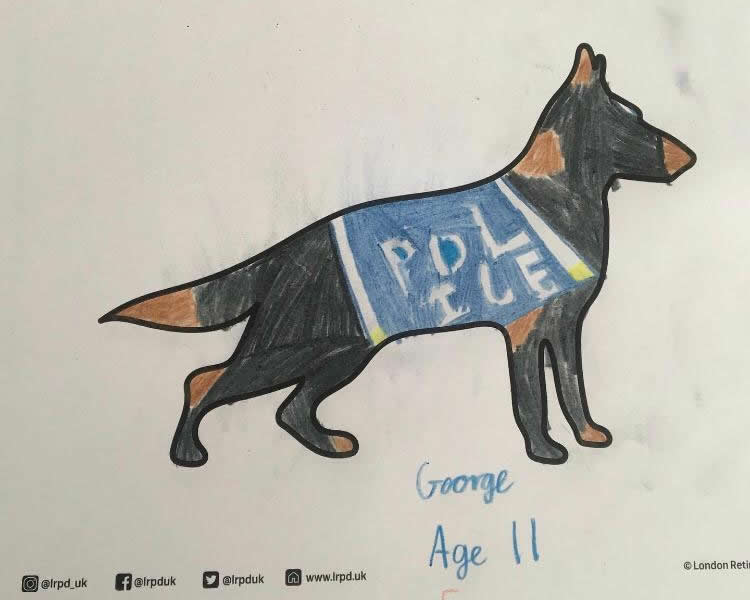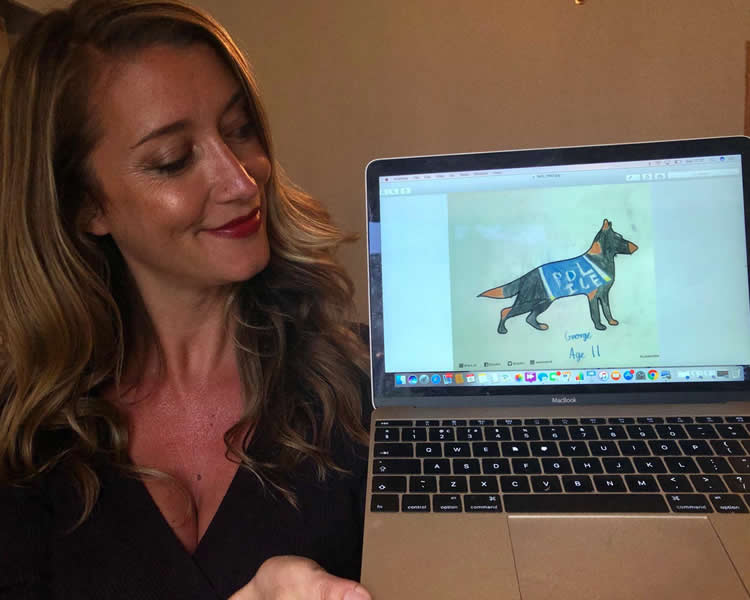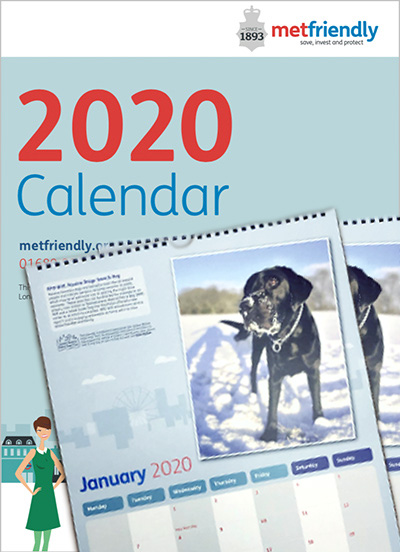 Met Friendly 2020 Calendar Now Available
To celebrate our launch, MetFriendly Society (MPFS) have produced their annual calendar in association with London Retired Police Dogs Trust, showcasing some of our wonderful retired Police dogs. These can be purchased at our launch event, directly from us in person or from our website.
Official Launch Event - 21 November 2019
We are delighted to announce the official launch of London Retired Police Dogs Trust (LRPD) on Thursday 21st November 2019. We are thankful to the Dog Support Unit at the Metropolitan Police for hosting our launch at the Dog Training Establishment in Keston. We will be joined by our ambassadors and guests who will be treated to a Police dog pass out parade where handlers and their new Police dogs graduate from the training school.
Patron and Ambassadors Announced
We are proud to announce Dame Judi Dench as Patron of London Retired Police Dog Trust. Alongside Dame Judi, we are delighted to have TV and radio stars, Rob Bell and Sarah Champion as Ambassadors for LRPD. We are extremely grateful to all our supporters.