Meet The Dogs
Police dogs perform many different roles during their time in service. Meet some of our retired dogs below and read about their unique skills.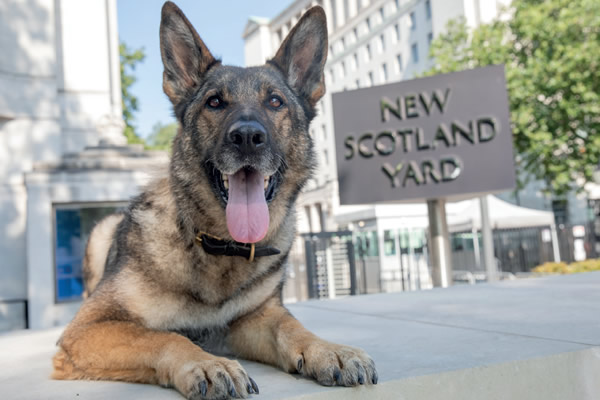 RPD Roxy
RPD Roxy worked as a General Purpose police dog and held the accolade of being a firearms support dog, working alongside firearms officers in London. At 18 months old she ruptured her cruciate ligament and almost didn't become a police dog. Thankfully she made a full recovery and went on to be involved in many high profile operations in her five years of service. She retired alongside her handler at the completion of his 30 years service and now enjoys her time relaxing at home with her human family and retired brother RPD Jim!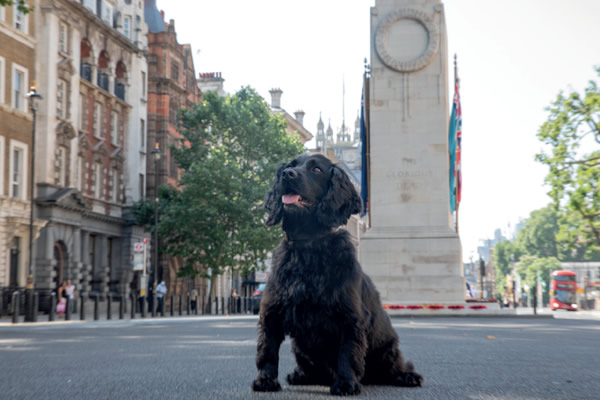 RPD Eddy
RPD Eddy is a six year old Cocker Spaniel who was born in North Wales, before transferring to London to work in the big smoke! Eddy was trained in locating drugs, cash and firearms, with many positive results during his career. He also covered many high profile royal events such as Trooping the Colour and Remembrance Day parades, each attracting many dignitaries and thousands of visitors. Eddy now spends his days relaxing with his four legged friends and his favourite blanky.
RPD Ruby
RPD Ruby worked covering North London where she was a General Purpose and Public Order support dog. She policed many high profile public order events in the Capital and sadly broke one of her toes which had to be removed. Luckily this didn't affect her stride as a successful police dog. Famous for having one ear that never stood up, Ruby retired aged nine and now enjoys country walks and relaxing in the garden!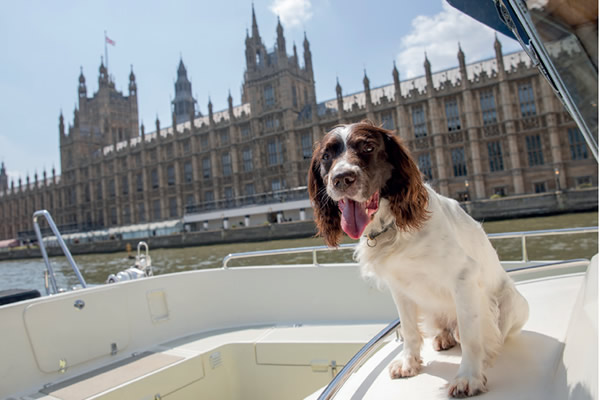 RPD Max
RPD Max retired in April 2020 after serving eight years as a Firearms, Cash and Drugs Detection dog. The English Springer Spaniel was one of a few dogs trained to work with the Marine Support Unit and was involved in numerous marine policing operations on the River Thames. Max recovered many firearms in his career, as well as large amounts of Class A drugs, whilst tackling organised criminal networks across the UK. Now retired, Max enjoys his time swimming, sleeping and relaxing at home.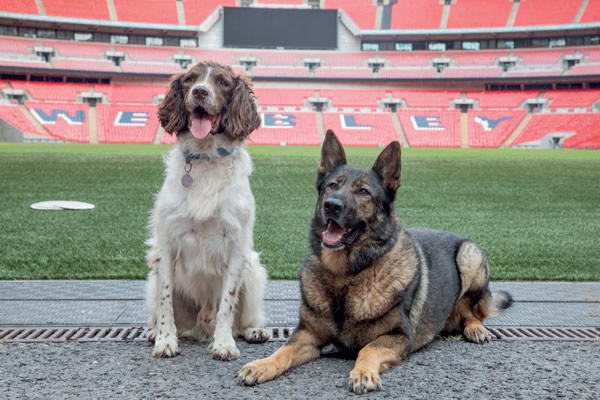 RPD Hope & RPD Radar
RPD Hope retired from service in August 2020 aged eight and a half. Hope was employed on General Purpose duties and was Public Order trained covering many demonstrations and disorders in and around London. At the age of two, she competed in her first police dog trials where she won the 'Best Dog under 3' trophy. Hope crewed the van with her best friend RPD Radar, who was trained in finding drugs, money and firearms. Although based in North London, Radar was deployed all over the Capital and further afield including Windsor Castle. Both enjoy retirement at home and Radar has taken up paddle boarding with his owner!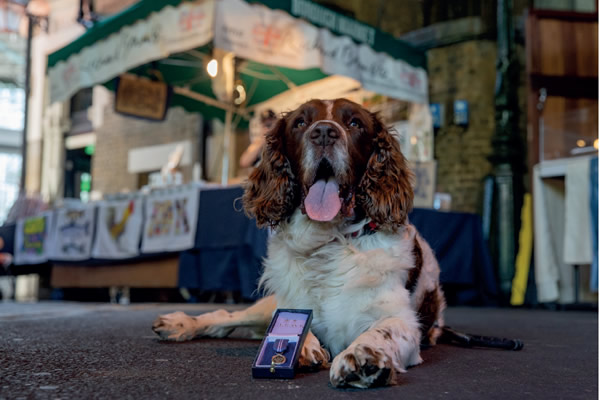 RPD Casper
RPD Casper worked as an Explosives Detection search dog for the London Olympics and was retired in 2017 shortly after attending the London Bridge and Borough Market terrorist attacks, where he earned a PDSA Order of Merit Award for his deployment searching the scene immediately after the attack. Casper was retired early due to a number of surgeries he had throughout his working life and was given his forever home on a farm in Norfolk where he spends his days lying in the grass, watching the world go by and waiting for his beloved tennis ball to be thrown!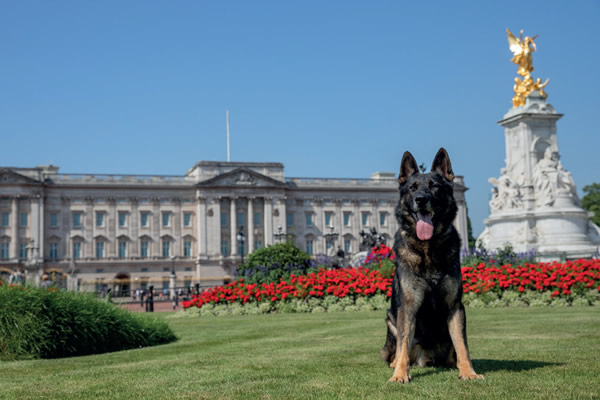 RPD Blake
RPD Blake was a police bred puppy, born at the Metropolitan Police Dog Training Establishment in 2016. Trained as a General Purpose dog, Blake went on to work in South East London where he was involved in tracking down and detaining many criminals. He retired in February 2021 alongside his handler and also his best friend RPD Eddy, a Springer Spaniel. Blake now spends his days with his best mate playing tag and rough and tumble!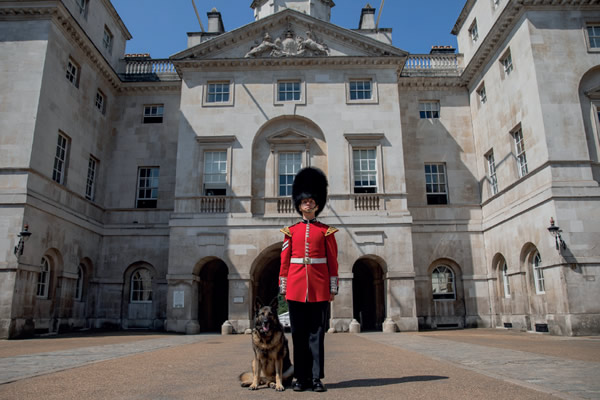 RPD Tilly
RPD Tilly worked as a General Purpose and Public Order dog in London. During her service, she was commended by Borough Commanders for locating stolen property and weapons used in several armed robberies and also awarded a personal Commendation for courage and resilience in the face of overwhelming hostility at the London Riots of 2011. Since retirement, Tilly has spent her time between London and Dorset enjoying long walks in the countryside and evenings at the local pub, generally being spoilt!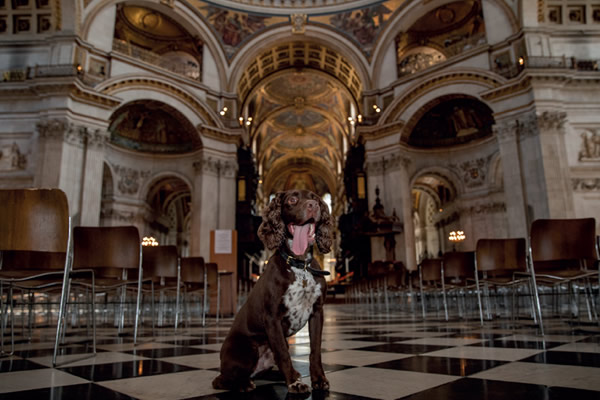 RPD Jerry
RPD Jerry is a chocolate Sprocker Spaniel who was trained in the discipline of Explosives Search with the City of London Police. His role required him to search many high profile locations during his service to keep people safe during their visits to the Capital, including St Paul's Cathedral. He was also deployed in a major search operation prior to the Royal wedding of Prince Harry and Megan. One of the craziest spaniels to have worked in the City, he now enjoys his retirement chasing his ball for anyone who will throw it for him!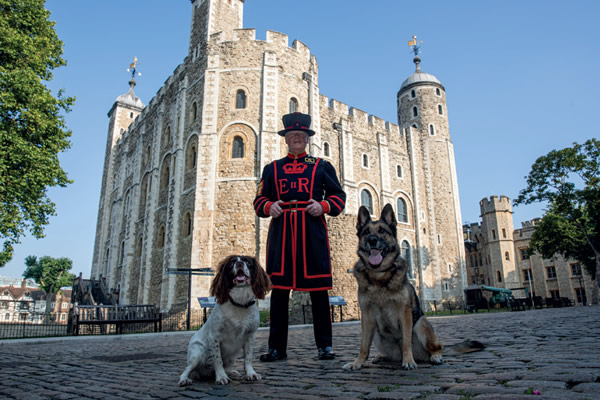 RPD Zola & Reggie
RPD Zola is a ten year old German Shepherd who retired last year from General Purpose duties alongside her best friend Reggie. RPD Reggie is a nine year old Springer Spaniel who had an extensive career locating cash, firearms and drugs. Zola also worked as a Public Order dog and was commended on her first operational find of an armed robber. Both are looking forward to retirement along with their handler who has retired after 30 years of dedicated service.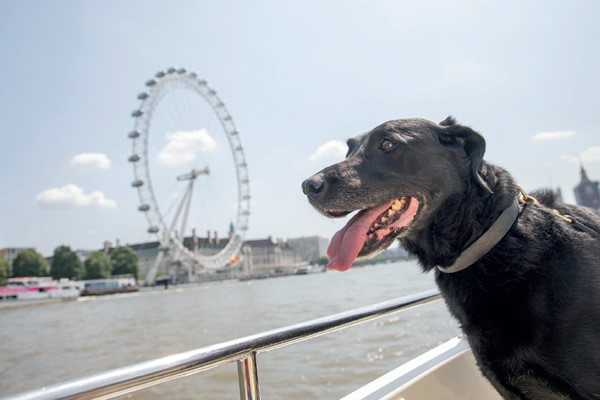 RPD Marlowe
RPD Marlowe started his Explosive Detection dog career at the London 2012 Olympics and loved working although he has now come to enjoy retired life after seven busy years. Marlowe's biggest job was spending ten exhausting days searching dense woodland in Devon on a specialist and confidential operation, which resulted in a high profile conviction and a commendation for his efforts. At ten years old now, Marlowe is a pro at putting his paws up!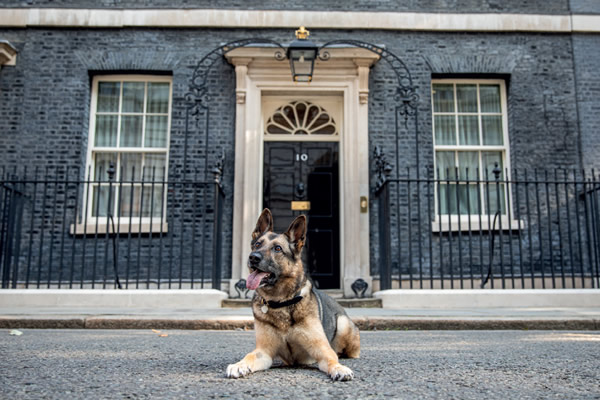 RPD Vespa
RPD Vespa retired at eight and a half years old after seven years of service with the Metropolitan Police Service. Vespa was one of the first four police dogs to qualify as an Urban Search and Rescue dog, working in partnership with the London Fire Brigade to search for live casualties at hazardous scenes. In June 2017, Vespa was deployed to search at the scene of the Grenfell Tower fire disaster and was recognised for her bravery at the 2020 National Service Dog Bravery and Achievement Awards.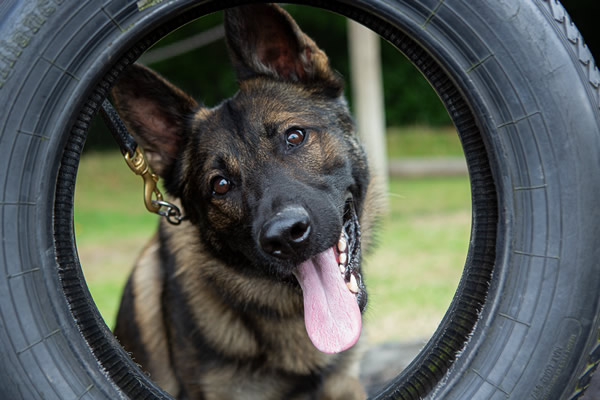 RPD Rigs, General Purpose Dog - Metropolitan Police
RPD Rigs is a three year old German Shepherd. After completing his basic course and being licensed to be a police dog in July 2019, RPD Rigs worked for only 2 months when he was sadly diagnosed as being profoundly deaf in both ears and immediately retired from service. RPD Rigs had a number of successful deployments in this short space of time including locating two burglary suspects and finding various items of outstanding property. RPD Rigs is now happily living at home with his handler and family. He loves his food and is working hard to understand his Dad's very poor attempts at sign language for dogs!
RPD Billy - Proactive Cash, Drugs and Firearms Recovery Search Dog – City of London Police
RPD Billy retired at age 8 after nearly 7 years of service. During his service he recovered substantial amounts of drugs, cash and several firearms and searched Wimbledon, Trump's residence when visiting London, St Pauls Cathedral and many other iconic sites. RPD Billy is fully enjoying his retirement with a new foster family where he can put his paws up and get his belly rubbed! London Retired Police Dogs Trust are proud to now support retired police dogs that have served in the City of London and will be able to ensure the welfare needs for these wonderful dogs are met.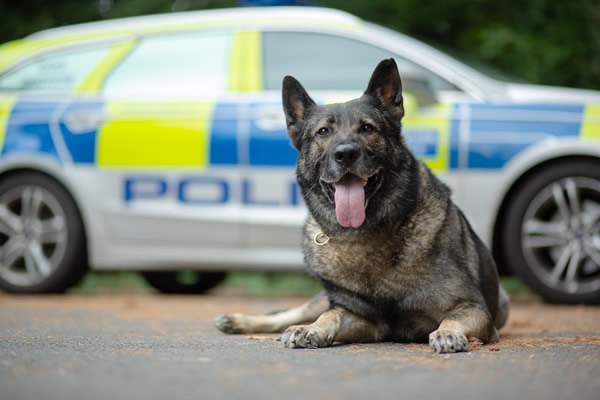 RPD Jensen, General Purpose and Public Order Dog – Metropolitan Police
RPD Jensen was bred by the Metropolitan Police Service and worked alongside his handler as a general purpose and public order dog. RPD Jensen retired in July 2020 at just under 8 years of age due to health issues and was diagnosed with Canine Degenerative Myelopathy (CDRM) giving him mobility problems with his spine and back legs. He has settled into retired life at home with his handler and family. He loves barking at the squirrels and pigeons in the garden and spending sunny days sitting in his paddling pool.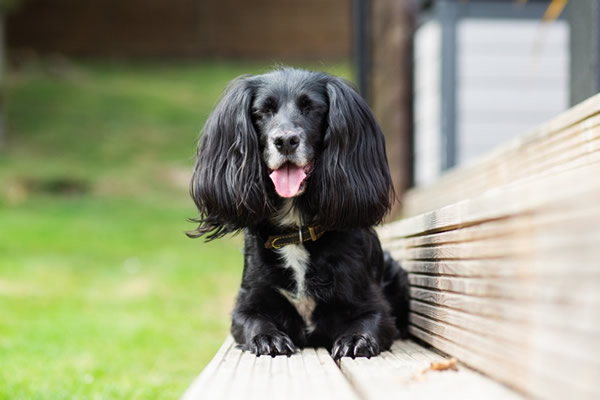 RPD Tilly – Explosion Detection Dog – Metropolitan Police
RPD Tilly is now 10½ years old but retired at 8 years of age. During her career RPD Tilly worked tirelessly throughout the 2012 London Olympics and has worked at many major sporting events and London Ceremonials. RPD Tilly's claim to fame is that she once sat with the presenter on the BBC red sofa throughout the Breakfast news sports reports from Wimbledon Tennis! RPD Tilly loves to chase a squirrel in her down time.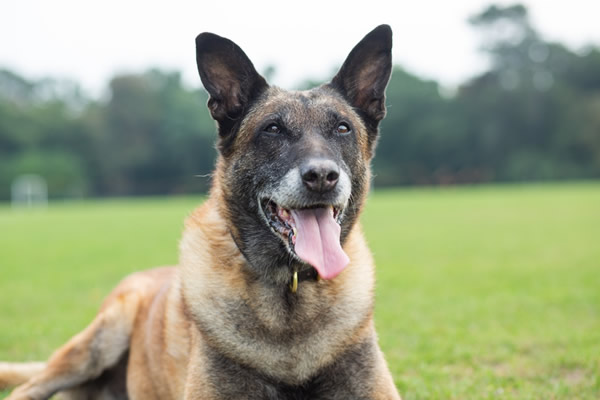 RPD Zak, General Purpose, Public Order, Firearms, Drugs and Victim Recovery Search Dog – Metropolitan Police
RPD Zak retired at the age of 5 after an injury on duty. Zak is now 12 years old and settled in to retirement with his handler and family. RPD Zak's primary role was a General Purpose dog which included searching for people, either by tracking or seeking, he would also search for outstanding property and deal with public order events. RPD Zak was one of only four dogs in the Met Police Dog Section to have the role of a general purpose dog with the capability to also undertake firearm and drug searches along with victim recovery searches. He has been awarded commendations for the recovery of a hidden murder victim in London, along with the recovery of a deceased missing person and being involved in the UK's largest missing person search.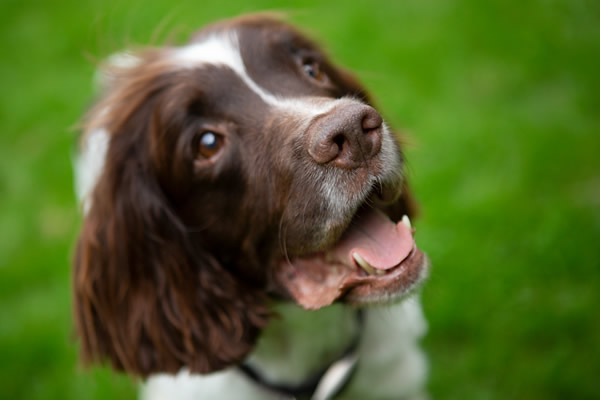 RPD Henry – Proactive Cash, Drugs and Firearms Recovery Search Dog – City of London Police
RPD Henry retired aged 8 after completing his exemplary police service. RPD Henry was retired to a new family who have loved having him since his arrival in February 2020. He loves walking near his new home in the Sussex countryside – if there is water to go in so much the better and he has kept his search skills sharp by always being on the lookout for balls lost by 'civilian' dogs.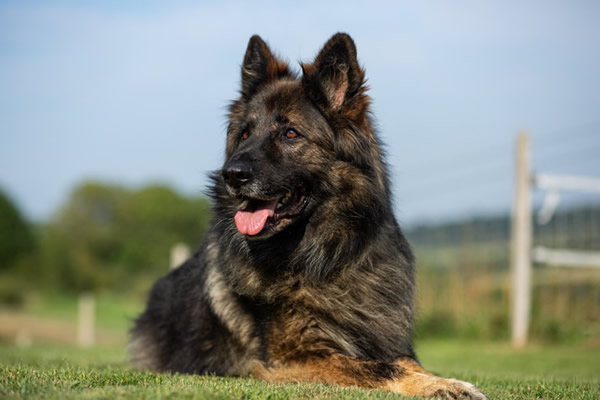 RPD Tigger – General Purpose, Public Order and Firearms Support Dog – Metropolitan Police
RPD Tigger retired at 8 ½ years old after a varied and fulfilled career. As a firearms team support dog and public order dog he met HRH the Queen and Prince Phillip on the opening of the new Police Headquarters and she referred to him as a big bear. He enjoys retired life with his family and other pet dogs and lives his best life on holidays in Cornwall.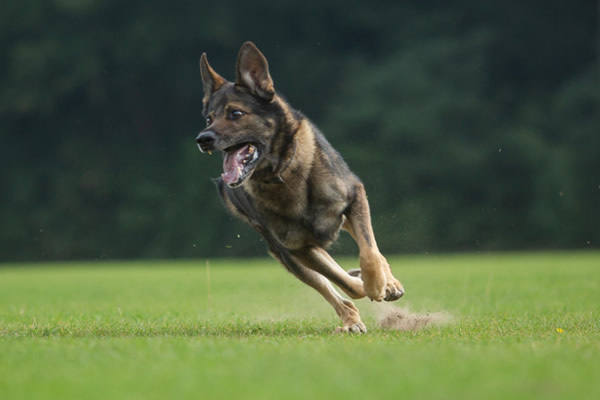 RPD Wes, General Purpose & Public Order Dog – Metropolitan Police
RPD Wes is a 9 year old German Shepherd who retired in October 2019 along with his handler after both completing challenging and rewarding careers. Just 4 months after he retired, RPD Wes suffered a gastric torsion (GDV) - a painful, life threatening veterinary emergency. Thanks to his handler's prompt recognition of the symptoms and a timely response by skilled vets, RPD Wes pulled through life saving surgery and made a full recovery. RPD Wes was the first dog to receive financial assistance from the London Retired Police Trust towards the veterinary costs.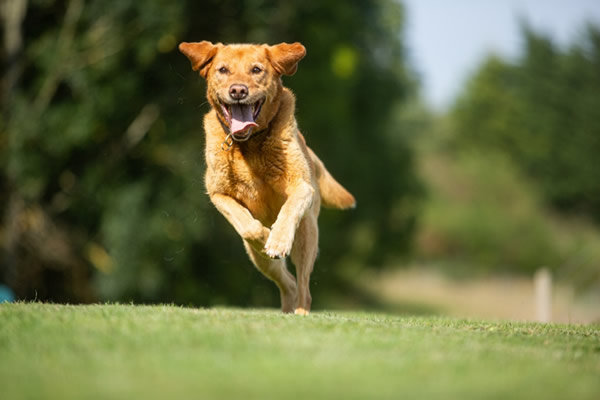 RPD Milly – Passive Drug Detection Dog – Metropolitan Police
Milly, or Mildred when she is naughty, retired at 11 years of age. The oldest working police dog at the time. She is now 13. She was a passive drug detection dog, scanning people who may be in possession of drugs. During her service she had over 3000 detections. She was nominated for an award with the Sun newspaper just before her retirement. She has a passion for picking raspberries from bushes in the summer and likes a nice swim in the sea when on her holidays.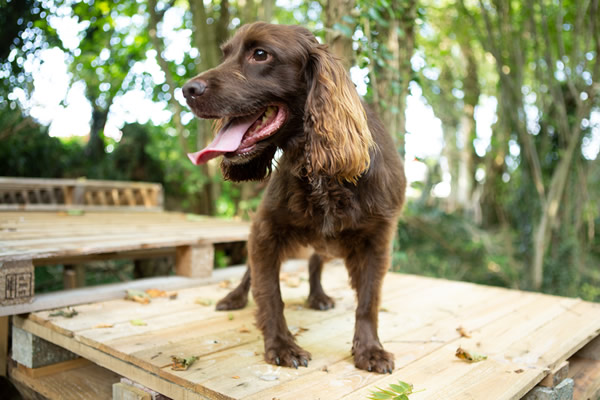 RPD Winnie – Explosion Detection Dog – Metropolitan Police
RPD Winnie has retired this year having served 7 years as an 'exploding dog' as her role is affectionately known. She has been called to assist at many high profile terrorist incidents over recent years. RPD Winnie retired due to her age and completion of service and a new dog, Ralph, has already started work with Winnie's mum. She has retired for a more relaxed life with her handler and family at home. She is very friendly and loves lots of cuddles and people.
RPD Sally – General Purpose Dog – Metropolitan Police
RPD Sally is now 12 years old, and retired aged 7, joining her handler also having retired from the police after an exceptional 33 years service. RPD Sally was known for her great nose. One such incident was when Sally led officers to a hidden suspect by air scenting him lying on scaffolding boards two stories up on a building site. RPD Sally's Dad says she's still entertaining and fun to be with. Although a little slower than she used to be, so canters after squirrels rather than gallops!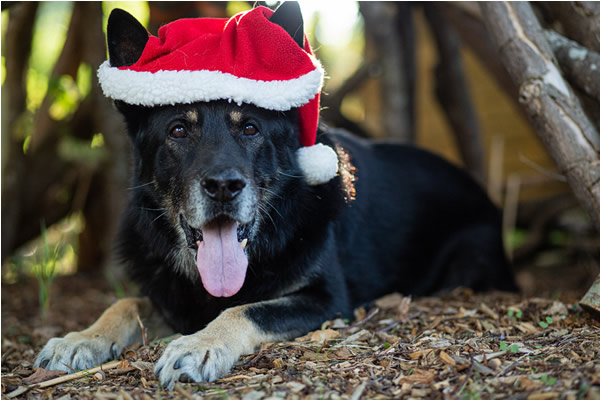 RPD Wilson – General Purpose, Public Order Dog – Metropolitan Police
RPD Quistmas Saint 'WILSON' was born on the 22nd December 2009. He was part of the Metropolitan Police breeding programme and spent his 8 year career as a general purpose police dog, working in South West London. During his career, RPD Wilson qualified on two occasions to represent the Metropolitan Police at the National Police Dog Trials, an exceptional achievement for any police dog and handler team. Wilson was affectionately named after the volleyball in Cast Away – almost 11 years on and his handler still finds it amusing to shout the iconic line in the film "Wilson! I'm sorry Wilson…" RPD Wilson retired to his handler in 2018 and lives with two other retired police dogs.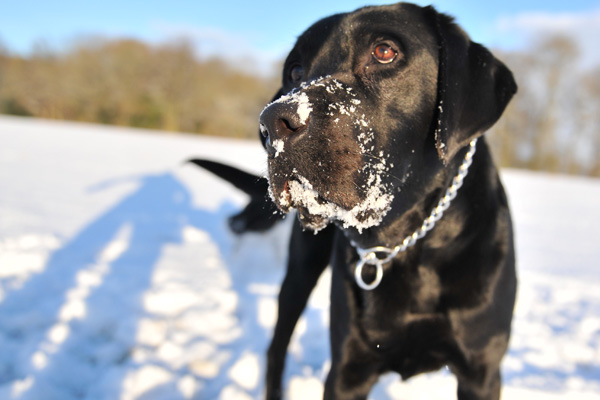 RPD Wilf, Passive Drugs Search Dog
Passive narcotics dogs are trained to scan the air around people and indicate persons carrying narcotics in public, which may be of particular use in policing the night-time economy.  These searches can be directed for example in an airport, train station or festival arena. RPD Wilf was a failed Guide Dog that the Police offered a new career to at which he excelled.  RPD Wilf retired from service aged 7 and is enjoying retirement at home with his now retired handler and family.
RPD Tanyon and RPD Obi both General Purpose, Public Order and Trojan Support Dogs
The London Retired Police Dogs Trust is proud to have the support of Dame Judi Dench as our Patron. In her words 'I fully appreciate the work our police dogs do in keeping us safe, especially in these troubled times.  As a dog lover myself, I think it is so important that their courage and bravery is rewarded, and they can enjoy a happy and contented retirement. And that is why I fully support the London Retired Police Dogs Trust in the good work they are doing to make this happen!' DJD
RPD Sandy, Explosives Search Dog
Explosive detection dogs are trained to detect numerous types of explosive substances and are in constant demand for high profile premises and events in support of police search teams.  RPD Sandy retired aged 8 years after a full and varied career as an explosives search dog policing the Olympics and many other high profile events. RPD Sandy was taken on by a loving family in his retirement and as this example shows the charity will be able to help any person with the responsibility of caring for a retired police dog.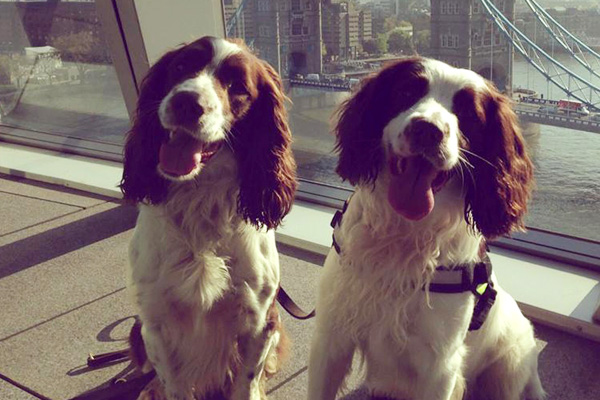 RPD Billy - Drugs, Cash and Firearms Proactive Search Dog and RPD Chester - Explosives Search Dog
RPD Billy lives with RPD Chester at home with their handler, which highlights one of the many times handlers can be responsible for more than one retired dog at any one time, this increases the financial demand and pressure in giving the medical treatment deserved to the retired dogs.  The charity will be a vital asset in assisting handlers and owners with the financial burden of taking on the responsibility of a retired police dog. Both are enjoying their retirement and race for the best spot in front of the fire!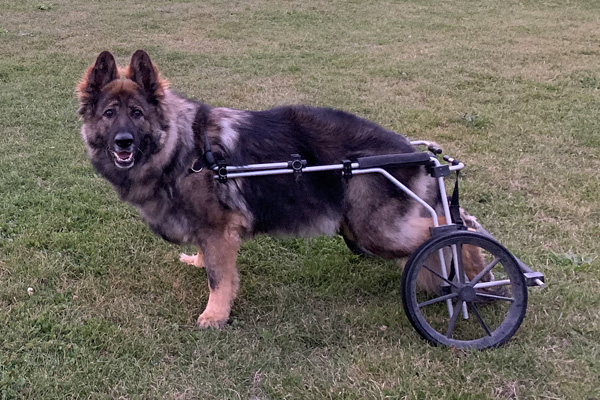 RPD Bradie, General Purpose, Public Order and Trojan Support Dog
RPD Bradie was a strong and hardworking police dog. She was personally selected to undertake a Trojan Firearms support training, becoming 1 of 12 dogs in London where her skills could be utilised in a more dangerous environment supporting her armed colleagues. Sadly, RPD Bradie retired early at the age of 6 and a half years old due to her health deteriorating rapidly meaning she would no longer be able to complete her duties safely. She was diagnosed with Degenerative Myelopathy and has lost full use of her back legs. Thanks to the help of her wheels which were custom made and donated to her, she is still able to enjoy a comfortable life with her handler.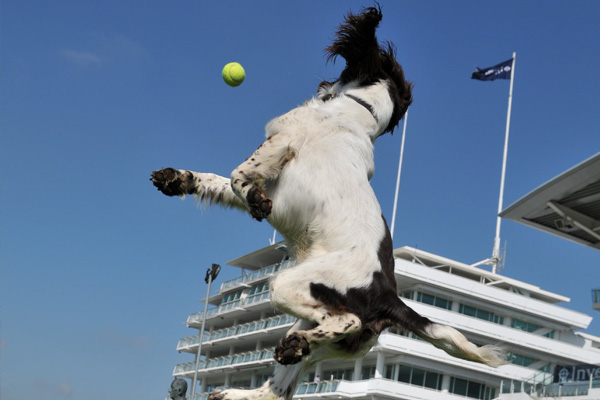 RPD Turbo, Drugs, Cash and Firearms Proactive Search Dog
Proactive narcotics dogs are trained to search premises, cars and open areas for all narcotic types, firearms, component parts, ammunition as well as cash. RPD Turbo had a long and distinguished career with many drugs busts and firearms finds to his name. He retired from service in 2017 and is still with his handler who has 2 other retired police dogs.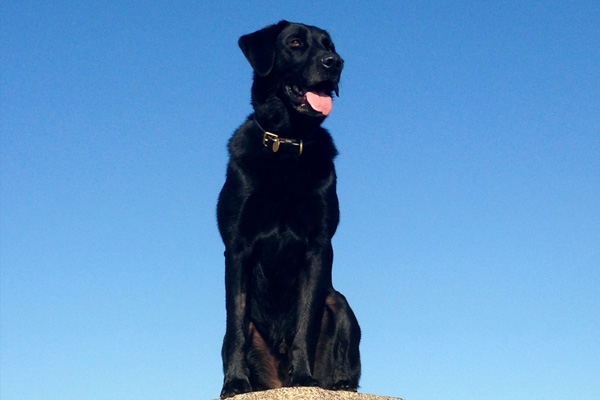 RPD Rocco, Explosives Search Dog
RPD Rocco worked a varied career as an explosives search dog, policing the Olympics, Commonwealth Games in Glasgow, G8 in Wales as well as his usual searches at airports, diplomatic and royal premises.  RPD Rocco's highlight was being airlifted by the army in a Merlin helicopter to assist with an emergency search.  RPD Rocco was medically retired at the early age of 5 due to arthritis.  He now enjoys retirement at home with his handler and has pain management medication and hydrotherapy to help him remain comfortable and live a happy life.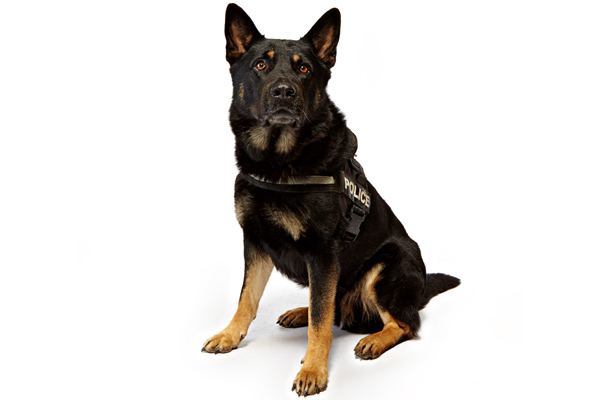 RPD Obi, General Purpose, Public Order and Trojan Support Dog – Recipient of the first PDSA Order of Merit award for devotion and bravery in the line of duty
RPD Obi suffered a fractured skull during the London riots in 2011. Although a serious injury, Obi was able to return to work and received many accolades and awards for his devotion and bravery in the line of his duty. RPD Obi worked until he was 8 years old and enjoys his retirement at home with his handler.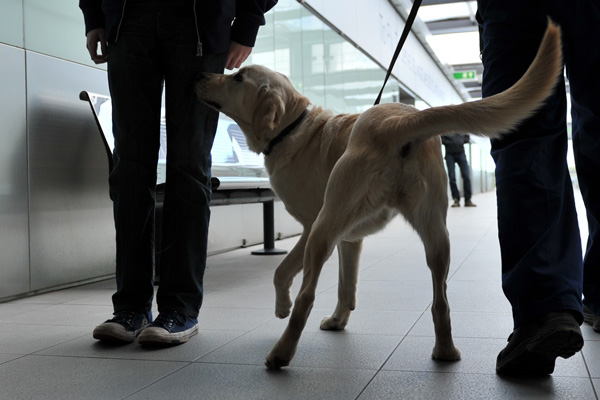 RPD Alfie – Passive Drugs Search Dog
RPD Alfie enjoyed a successful career pointing out those in possession of drugs to his handler for them to be dealt with. RPD Alfie proved there is no bias and no stereotyping involved in what he was capable of, he simply relied on his highly trained nose. RPD Alfie retired aged 5 to a friend of the family where he is enjoying the change of scenery and the local beaches.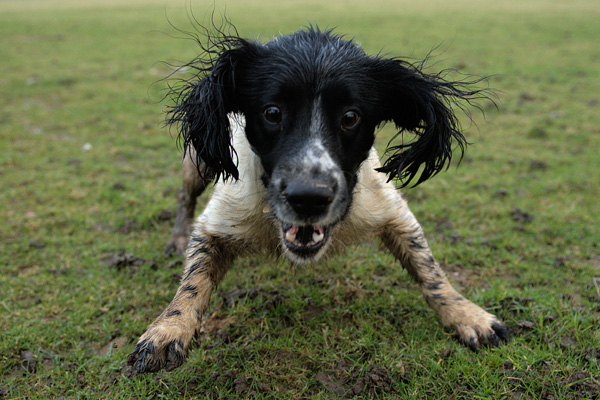 RPD Murphy, Drugs and Firearms Proactive Search Dog
RPD Murphy retired after 7 years supporting the Dog Support Unit as a Proactive Search Dog. He was instrumental in the recovery of huge quantities of cash and drugs off the streets of London.  RPD Murphy lives at home with his handler and family and is enjoying his retirement with his paws up!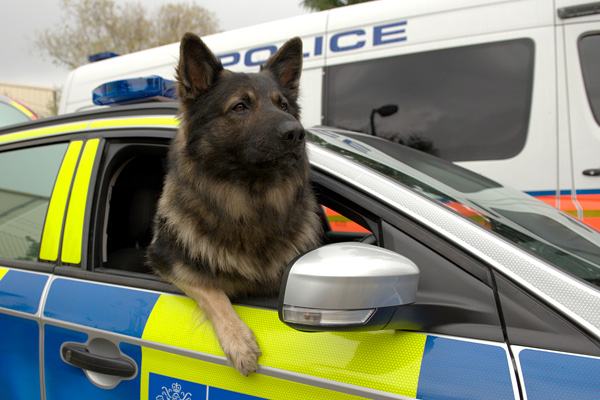 RPD Prince, General Purpose and Public Order Dog
RPD Prince loved his role as a General Purpose dog and worked tirelessly searching for and bringing the bad guys! RPD Prince read each situation for what it was and as well as completing his general purpose role he was often utilised at family days where children could learn and interact with a working police dog due to his calm and patient temperament.  RPD Prince retired age 7 to his handler and family.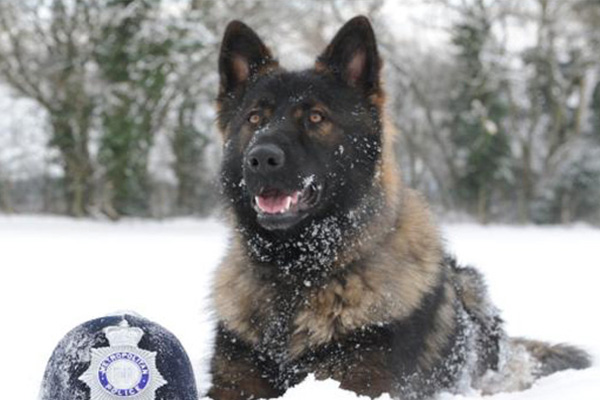 RPD Seve, General Purpose, Public Order and Trojan Support Dog
Trojan support trained dogs are deployed to assist armed response officers 24/7 in London. Our dogs work alongside firearms teams in searching for suspects and detaining armed criminals.  RPD Seve retired this year aged 8 ½ after many years of supporting his handler. Awarded a commendation from the Commissioner for bravery, RPD Seve now lives at home with his handler and family and is adjusting to his retired life well.